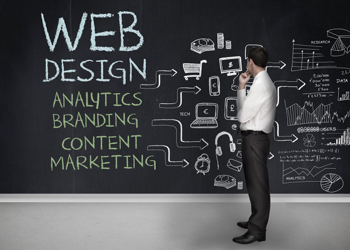 Over the years, our company has worked on hundreds of web design project. Because of this, we are proud to say that our company is one of the best companies which are entrusted with the knowledge and skill to help website owners come up with effective and profit-converting websites. Best Website Design Company
We at Dkspire Technologies are simply proud of our high reputation in providing top of the line services with a high success rate for our valued clients. What makes us different from the other web designing companies out there?
There are few but relevant things that make us stand out and more reliable than other web design service providers out there:
- We simply devote ourselves listening to what our clients have to say
- We devote our time planning for the development of our clients' websites
- We make sure that our project management procedures are done flawlessly
Some of Our popular Web Design related services are:
1. Mockup/PSD Design
2. Converting PSD to HTML
3. Submitted your website to search engines like Google, Bing and Yahoo.
The Best Mockup Design/PSD Creation Solutions For Your Site
The fact is that there are many sites and companies that offer such services today but the big question is: Do these service providers render services that can surely hit the mark and make your site appealing and enticing to your viewers?
Our company is dedicated in providing high quality Mockup design/PSD creation services to countless webmaster around the world.
Converting Your PSD to HTML The Effective Way
Do you want your PSD design file to be transformed or converted to professionally-made HTML?
Well that is our company's specialization and expertise. We take pride in our high quality, guaranteed services and solutions because they are completed by nothing but the best PSD to HTML developers and engineers.
PSD to HTML – What is It?
Upon the submission of your Photoshop (PSD) to be converted into a HTML file, you are going to receive back pixel-perfect CSS and HTML files.
How does it Work?
The process works plain and simple:
• The first step is a thorough review of your existing PSD files that need to be transformed into an HTML file.
• The next step is your PSD file will be hand-coded to CSS3 and HTML5.
• After which, JavaScript development and Query animations are performed.
• Finally, the final output of the PSD to HTML conversion is thoroughly inspected before it is subjected for its final delivery to you.
Website Submission to Search Engines (Google, Yahoo and Bing)
We make data and content submissions along with your website to a number of search engines and directories and also, email a detailed reporting list of the search engines where we shall carry out the submissions. Along with this, we many submit your website to the following places:
- Google
- Bing (formerly known as MSN)
- DMOZ (open directory)
Many search engines do not accept automated submissions hence we carry out a manual hand submission on these major search engines for better traffic attraction. Also, we provide great SEO advice so that you can work upon making your website a little better. Our submission experts at Dkspire Technologies always carry out a review of your website to provide an in-depth advice.
Likes

(

0

)
Dislikes

(

0

)